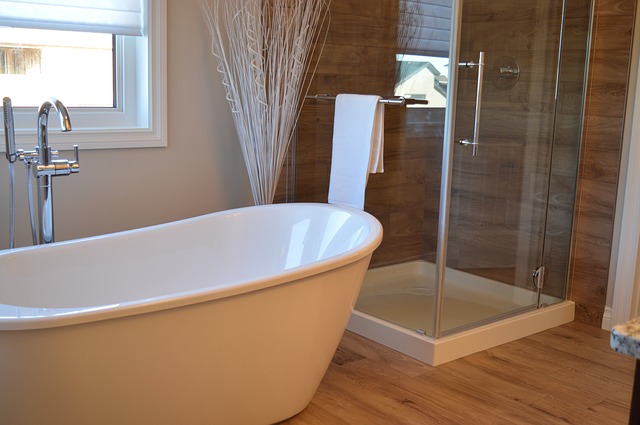 Bathtubs
Bathtubs come in all shapes and sizes and a new bathtub for your bathroom is a great update for your space.   You can really change the look and feel to your bathroom by replacing that old small bathtub with something old and large like a claw foot bathtub or you could modernize it with a Jacuzzi or water jetted bath tub or even a corner bath tub.
When it comes to the water or air jetted bathtubs you still have some figuring you have to do.   Water jetted bathtubs (which also can jet air with the water too) have stronger push from the jets to give a massaging effect vs the air jets.   But the water jetted tubs cannot be used with salts, scented oils or soaps while the jets are on, since that will all get sucked up into the pump and can cause damage or never be properly cleaned and removed from the interior jets.  You can still use these items with the jets off though, so it's not like you can't ever have a bubble bath.   Conversely you can enjoy all these things in an air jet since it doesn't pump in water from the bathtub, but pulls air at the motor.   But, the air jets aren't as strong so it's a trade off.
Either way it won't hurt the resale value of your home because it's a rather small specific personal preference but if you are going to be living with this decision you should pick the one that you prefer.