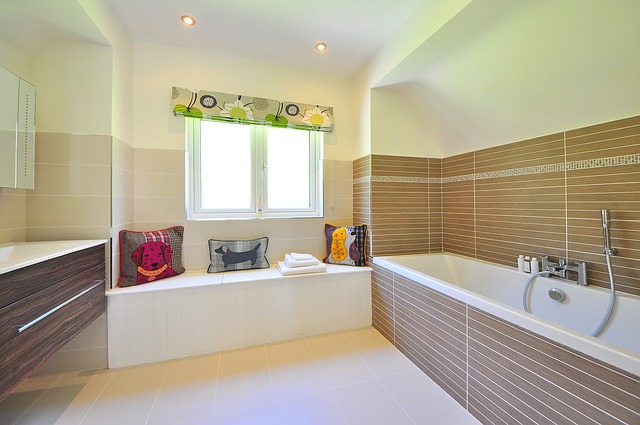 Bathroom Renovations
Bathroom renovations can greatly increase the value of your home.   Next to upgrades in your kitchen its one of the key things that people look at when looking at a home.    Believe it or not you spend a lot of time in the bathroom and it's a very personal time.  The look of your bathroom can make or break your chance of selling your house and receiving the amount you want for it.   Luckily, it's also one of the smallest rooms of the house and a renovation doesn't have to be very costly, though it can be.
Replacing your bathroom vanity can be a very dramatic effect to the look of the bathroom and isn't that expensive.   Showers, especially the plastic stand up shower tubs don't age well as they will stain and start to gray over time.   This can make a bathroom look unattractive and dirty even if it is clean.   Your bathroom renovations can be as big as replacing the old tub or shower stall with a new Jacuzzi style tub or as little as just replacing your old shower curtain with  a new glass door.   Though either way it can have a dramatic effect on your bathroom overall.
The amounts of possible changes are almost endless depending on the amount of space you have to work with and the amount of money you want to spend.   Though as long as you don't go overboard with your bathroom renovations it is pretty much a guaranteed good investment for your home.